NOTE: A New "Feature" I would like to add to some of the posts I make is to recommend some music to our readers. In many cases my iTunes is cranking as I sit here. So, I'll let you know what I'm listening to and give HTs to those that point out new stuff that I find enjoyable.

The first installation of this will be the band Stars and their album "Heart" released September 2003. HT to lank thompson who recommended the band to me.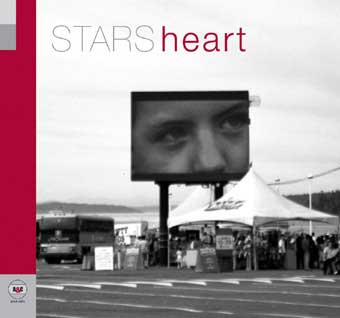 Listening to Stars while reading DiscoTech! will make you smarter and better looking at the same time.

Now back to our originally scheduled programming (of your mind)...

I don't think I'm overplaying my hand by saying that Tech is well known across our fine state for having a very high concentration of beautiful women. The more I dig into these old annuals the more I am convinced that this fact isn't only true today, but it's been true for quite some time.

As I mentioned in an earlier La Ventana review, Tech's annuals during these years are collections of "magazines." The athletics are featured in Sports Illustrated in some years and Sport magazine in others. Administration highlights are usually in Esquire and the women of Greek and dorm life are featured in Vogue while the frats and male dorms are featured in - of all things - Playboy. (I still can't get over that). They make quite clear throughout that they have express written consent to use these logos and mastheads...the rise of the copyright attorney was well under way.

This first pic is the cover of "Playboy" for this particular year (also note that La Ventana editors made sure to maintain the "search for the bunny on the cover" aspect of Playboy's cover pics - see if you can't find the bunny, it should be a layup):


Also note that all of these photos can be enlarged by clicking on them.

Prepare yourself fellas for this one, these were the runners-up for the title of Tech Playmate of the Year...


Sadly, the best picture of the winner of Playmate of the Year is the centerfold picture (I kid you not) and my little scanner just can't scan that large of an image, but let me assure you that Glenna Gruetzmacher is even hotter than these babes.

Not to be outdone by the women, the boys are featured bare-assed as streaking reached epic proportions on campus - even cited with the world-record longest streak which clocked in at 5 hours. Please someone explain how that feat is accomplished.



And lastly - the pride of the South Plains, the 1973 Texas Tech football squad was featured heavily...

Tech football finished 10-1 with a 28-19 victory over the Tennessee Vols in the Gator Bowl in 1973. Their only loss was to the other UT - the one that's a little more familiar rival.

The helmets, oh the helmets...are those not the sweetest? The stars and stripes and the Double T...wow. I love our gear today as well as anyone but can't help but love the throwback look (see San Diego Chargers).

I hope you enjoyed your trip through the 1974 annual - as I get time I'm sure we'll be bringing you more.


Post-script: I added a new poll to the right, please check it out...Thanks, BJB