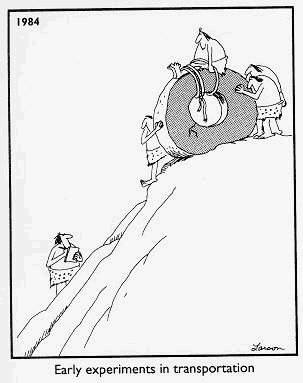 For their next trick they will try to harness the sun's light into something they call "fire"....
LubbockOnline drops registration requirement

Starting today, Lubbockonline.com users no longer need to register or sign in with an e-mail account to view the Avalanche-Journal's Web site.
Visitors to Lubbockonline.com used to have to register with the site in order to read various news stories and announcements. Today, the same content is now available instantly to anyone visiting the site.
"Our online daily audience has grown so much over the first five months of this year that registration had honestly become unnecessary. We know our audience and what it wants and we're now better able to deliver content and advertising solutions to fit all needs," Online Director Michael Messerly said. "Our partnership with Yahoo will also be adding tremendously to our current growth so keeping registration around no longer made any sense."
Registration will still required for anyone wanting to post comments or photos on the site.
LubbockOnline.com averages more than 3.5 million page views a month from more than 185,000 unique visitors.
Dear Editor:
Now how about a RSS feed?